Five Secrets to Profitable Vacation Rentals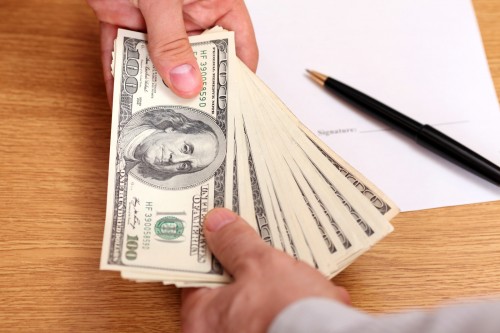 Many people decide that becoming a vacation rental owner is a good way to invest and to make money. Some of the owners find that it is more difficult than they had anticipated, and they try to get out of the business quickly. Others find that they can get by, but they are not as profitable as they wish they were. Some, however, find the magic touch that helps to make their property profitable.
The following are five of the best ways to make sure that you have a property that is making money. Start employing these tips today to make some real changes.
The Rental Rate
Some people make mistakes when they are setting up the rental rate for their property. Some owners feel that if they want to attract the greatest number of guests, they need to have rock bottom prices. While this might be attractive to guests, it means you are not likely to make much of an actual profit on the property.
Others take the opposite approach and they overvalue the property. They charge so much that they might only get a couple of guests over the course of a year. Even though the stay might be expensive for the guests, there are so few of them the property is not profitable.
It is best to sit firmly in the Goldilocks zone when it comes to pricing. You want your prices to be competitive compared to the other vacation rentals in the area. It should touch that middle ground where it has the potential to be profitable for you, but the prices are still competitive enough that your property seems attractive to renters.
A Good Experience for the Guests
The people who are booking your vacation rental want to have a great time and they want a great place to stay. They are spending their precious vacation days and their hard-earned dollars on your property, so you need to provide them with the best possible experience. This means making sure that the home is clean and that all the appliances work properly.
It means making sure that you have all the amenities that people want and expect from a vacation spot. Think about some of the amenities that you would expect when you are on vacation. You probably want things such as wireless Internet, cable television, kitchen utensils, towels, and the like.
Provide these things and more for your guests. You want their stay to be as comfortable as possible.
Hospitality Practices
The owner needs to understand the things that the guests want, and ideally, they will be there to answer questions that the guests might have. They should do their best to provide a quality experience for the renters. When it comes to hospitality in the modern world, most people think of hotels and the ways that they treat their guests. As a vacation rental owner, you need to start thinking like a hotel and considering some of the other things that you can offer your guests.
You want to find ways that you can stand out from the other rentals in the area.
Great Marketing
Of course, having a great marketing strategy is easily one of the most important elements of having a vacation rental that is profitable. When you have a great property in a fantastic location like the Outer Banks, finding renters during the busy season is generally not too difficult, even though you do still need a good marketing practice. After all, you need to show how your property and your service is different and better than the competitors. It is when things start to slow down though that the need for great marketing really shows.
Your marketing will encompass a range of things. Naturally, you need to put work into your listing to make it pop when compared with the others in the area. You need to have great photos of your place, and you might also want to think about having video of your vacation rental. You could have it available on YouTube and then embed it into your own site. Be active on social media and make your house seem like more than just another vacation rental. Make it seem like a destination in and of itself. This will help to brand your property.
You should also consider working with some local businesses. The businesses in the area like when they have tourists visiting their shops, and they might be willing to provide you with discount coupons that you could offer as a part of your overall vacation package.
After all, if you have $100 worth of coupons included with the rental, it could be just the enticement that a renter needs.
Authenticity
People chose your rental over a hotel, and they probably did this for a range of reasons. They might have needed or wanted to have more space. They might have wanted to have more privacy, as well. However, many who are vacationing in the Outer Banks want to have an authentic experience.
They want to know what it is like to live in the area, not simply stay at a hotel in the area.
You can do a few things that can help to make their stay special. Provide them with some insider knowledge about the area and all the things they can do and places they can go. Write up a bit about some of your favorite restaurants and put it up on your site, or even have it printed in a brochure or booklet that you can leave at the rental property.
Provide them with a list of some of the things that the locals like to do to give them some of the true flavor of the area.
When you start to incorporate these things into your vacation rental business, you will start to see more interest in your property. Take the time to perfect your marketing plan and always put your guests first.