Tips for Creating a Website for Your Vacation Rental in the Outer Banks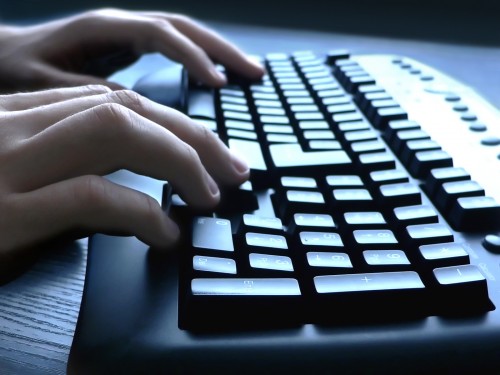 What do you need for a great vacation rental property? Of course, one of the first things you need is a fantastic property. You need to have a place that people want to stay, and that people are willing to pay a fair amount of money for the pleasure of staying. You believe that your vacation home in the Outer Banks is a suitable property, and you might be correct. After all, this is a fantastic place to vacation, and many people come here each year. There always seems to be a need for more places to stay.
You have the potential to run a lucrative business. However, people need to find you. Merely having your rental property listed on a few vacation rental sites here and there is not enough if you want to stand out. You need to be active on social media and you need to have your own website for the property or properties that you own. Think about all of the other businesses out there today. They know the importance of having their own website. Remember, your vacation rental property is a business. If you are treating it as such, this means it is generally a good idea to have a website.
The Look and the Layout
One of the first things you need to think about is the overall look and layout of your website. You want it to be very simple to navigate. You want the fonts to be large and easy to read. It should be easy for the customers to find out everything they need to know about your property, as well as links on where and how they can book it. Think about all the things that you would want to see if you are going to book a vacation. These are the types of elements that you need to make sure are on your site.
It is important to consider the look of the website as well. You want the site to be aesthetically pleasing. It should have a color scheme that is easy on the eyes, and it will certainly need to have plenty of photos of the property, as well as the surrounding area.
The photos that you have should be high quality. If you are unable to take quality photos yourself, it may be in your best interest to hire a photographer to take care of it for you. In some cases, they can even help to stage the property to make the photos even better. You might want to have a video on your website, as well. This can be a walk-through of the property, for example. When it comes to the photos and video that you put on your site, take your time and make it look as professional as possible. Amateur video and photos are obvious, and they do not help to get people interested in your Outer Banks vacation rental.
However, do not limit yourself to just the basics when it comes to the video and photos. In the next section, we will talk more about how you can add some personality to the site with a blog. In the blog, as well as other places on the site, you can take some other types of photos and videos that can help you improve your search engine optimization and that can boost interest in your site.
Add a Blog to the Site
Merely having a static website is not enough. You should also have a blog. Why would you want to have a blog? It will provide your website with fresh content, which has the potential to improve your search engine optimization ranking. This means you will rank higher in the search engines, so more people can find your site and your property. With a blog, you also get a chance to increase the amount of interaction you have with potential guests. The blog and the posts you put up are working for you around the clock as a great marketing tool, too
You can and should get creative with the blog posts that you write. You do not want all of your posts, or even a third of your posts, to be pure marketing. Instead, you want to let people know more about what's happening in the Outer Banks, why it is a great place to vacation, and the things they can expect to see and do when they arrive. Having some photos of the area in different seasons and during different events, as well as videos, can give potential visitors an deeper look at what is available. Have fun with the posts, and provide some personality.
Make It Mobile
Something you need to remember when you are creating a website, or having one created for you, is that many people utilize their mobile phones or tablets to get online today. Therefore, you need to make sure you have a website that looks good on those devices. Having a responsive site, or a special mobile site, becomes necessary. Fortunately, many of the companies that provide website creation tools, such as SquareSpace, can provide you with websites that are responsive and look great regardless of the device people use to visit.
Just to make sure, you will want to check out your site in several different devices. Make sure everything is easy to navigate and easy to read.
Is It Worth the Investment?
One of the questions you might be asking right now is whether going through all of the trouble of setting up a website and blog is actually worth the investment. When you think about starting a business, you want to put your best foot forward. Having a good website really can help. The site and the blog can help to give you legitimacy in the customer's eyes. While some might tell you that you do not need to have a site, they really can provide some benefits for you, particularly when it comes to marketing.