Starting a Member Club for Your Guests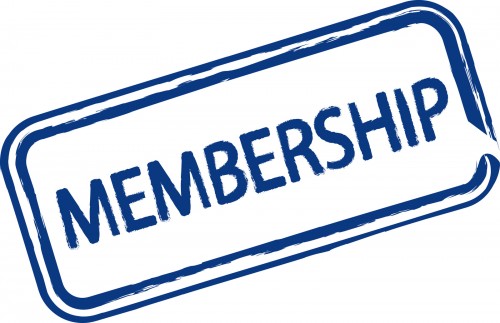 Naturally, you want to get more guests to your vacation rental in the Outer Banks. Not only do you want to have more new guests, you also want to have those guests return to your property again and again. How can you make this happen? There are a few things you need to do.
First, you need to have a property that people enjoy. This means you should have plenty of features that people are looking for in a property. You want the basics, such as extra bedding, towels, dishware, cookware, and televisions in the living room and in the bedrooms. You might even want to have a videogame console, as both kids and adults like to play today.
Second, you need to have a good marketing plan in place so you can reach more customers. This includes more than just placing your vacation rental property on a few rental sites. You need to make sure you are active on social media, and ideally, you will want to have your own website.
Something else you might want to consider, which is the focus of this article, is to start a member club. It may be easier than you think, and it could really help you get quite a bit of repeat business.
Why a Member Club?
You can easily start a membership club specifically for your rental property or properties. You do this just like many other businesses do. For example, you might belong to a club that provides you with certain benefits or discounts on purchases. A very simple example of this would be a card that receives a punch every time you go and buy a frozen yogurt. After 10, you get a free yogurt. These are essentially customer loyalty programs.
You can do something similar with your property and receive many of the same benefits. Consider the reasons people like to join these types of memberships or programs. People often like the idea of getting something exclusive or different because they are a member of something. They also like the idea of getting discounts. These are both things you can offer those guests who decide to become members.
How to Start a Simple Membership Club
One of the first things to remember is that you do not want to charge anybody to join the membership club. It should be free for everybody who has stayed with you, as well as those who are considering staying with you. This helps to increase the likelihood of repeat visits, and by allowing those who are thinking about staying for the first time the benefits of the membership, it is a good way to get new customers.
First, you have to think about the types of incentives you are going to offer for the membership. You might want to have a discount available immediately. For example, 25% off every extra day for those who book a stay of more than five days. You will also want to have a method of tallying the total number of days a person stays at your property. If someone were to stay at your property for 10 days, even if they were not 10 consecutive days, you might want to offer them one or two free days on the next visit.
You might also be able to work out deals with some of the local businesses. For example, you could provide special coupons to restaurants or attractions just for those guests who are members.
You can also add a digital component. As soon as somebody signs up to become a member, you could send them a free e-book about all of the wonderful things there are to do in the Outer Banks. This gives them an immediate reward for signing up, and it gets them excited about their vacation.
If you have more than one property, as many vacation property owners do, you may want to consider allowing the benefits to be used at any of your properties. For example, if you have one property in the Outer Banks, and another in another location in the United States, let the customers choose where they want to use their loyalty program benefits. This way, even though you are an individual, it gives you the appearance of being a larger and more powerful business. It might sound silly, but this can engender more trust from the customers.
Before you set up the program, make sure you are happy with the incentives and the rules you have in place. You can eventually change them, but those who become members early on will need to have advanced warning before a change, and you will need to honor the incentive system you had in place at the time they initially signed up.
Never Go "Members Only"
Of course, just because you have a membership club for your rental property, it does not mean you want to have a "membership only" club. You want anybody to be able to rent your property, as long as you believe they will take care of the property, of course. In addition, you might want to provide discount passes that your previous guests can give to their friends and family. Essentially, these are coupons that other people can use if they decide to stay with you. This is a fantastic way to increase the amount of business you have and to have your customers do some of the marketing for you.
As you can see, starting up one of these membership clubs is quite simple. Also, this is merely another type of marketing that you can use in conjunction with the rest of your advertising. People join the club, making it easy for you to market to them and offer them discounts. That's really all there is to it.
While a membership program or customer loyalty program might not be the solution for everyone, it is an outside- the-box way to market and to get more repeat business. This could work for you.