How Can You Make Your Outer Banks Vacation Rental Even Better for Your Guests?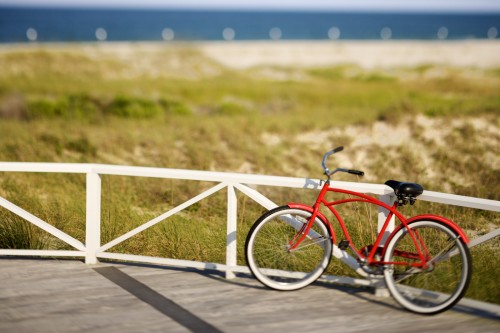 As a business owner, you want to make sure your customers always have the very best experience possible. Since you are running a vacation rental, this means you want them to have a fantastic time staying with you so they let their friends know, write great reviews, and come again to stay at your property. Having a great property is just the beginning though. Let's look at the philosophy behind a creating a wonderful experience, and then at some of the things you can do to make your property a real standout.
It Needs to Be More Than Just a Place to Sleep
When you are renting out a property in the Outer Banks, it needs to be more than just a place where the vacationers can rest their head. It needs to be a place that they actually like and that they want to stay. It needs to have the same types of features that help to make other vacation rentals so popular. In fact, it needs to have more than what a typical hotel might provide in many cases.
It needs to be clean, have linens and towels, and all of the "typical" amenities, including televisions in the living room. TVs in the bedroom are often expected, as well. However, that's just the start of what you should be offering your guests if you expect them to have a great time.
Games for Kids and Adults
Even though many of your guests will very likely be heading out and spending quite a bit of time on the beaches, exploring the lighthouses, and enjoying everything else that the Outer Banks has to offer, they will have some downtime. There are also those days where it might rain, or people just want to stay in and relax. Having some games available for people to play can help to ensure no one ever feels bored while they are at your home.
You can have some cards, as well as board games. It is generally a good idea to have games that can appeal to a wide range of ages. In addition, consider getting a videogame console for the house, as well as some games. These are fun for kids, and for many adults. One of the other nice things about the consoles today is that they can also play DVDs and Blu-ray movies.
Can You Install High-End Features If You Don't Have Them?
One of the other things you will want to consider when you are trying to improve the experience of your guests is the other features that you might be able to add. What types of features are we talking about? These are the things that go beyond what most of the other rentals in the area offer. People are willing to pay more for a property that has certain features, such as a pool or a hot tub.
These are some of the best options to consider, but they certainly aren't the only ones. Perhaps you do not have room for a pool, or you do not want to spend the money. Think about some of the other things you could add, such as a nice grill. Consider some of the things that you might like to see if you were on vacation.
Maybe having a telescope in the backyard to look at the stars could be a draw. Perhaps having a porch swing, or some new patio furniture, or even a fire pit could help. Weigh the pros and cons before you make your decision.
If you have been renting for a while, something else you might want to do is put out a survey to your former guests to see what they might have wanted in your property. They might be able to give you some great ideas you've never considered before.
Have Bikes and Other Equipment Available
You might also want to buy some other things for the house that the guests can use while they are on vacation. Maybe you could put up a badminton net in the backyard, for example. Get some birdies and racquets, as well. You could also get a couple of bikes that people could use. It would save them from having to rent a bike to get around and tour the area. There are plenty of different types of things that you could get that can give your guests a more enjoyable time overall when they are at your property.
Do You Allow Pets?
One of the other things that you might want to consider is allowing pets at your property. This might not be for everyone, but if you do allow pets, it will open up a whole new group of guests. Many people love to take their furry friends with them on vacation, and they are clamoring for good properties that will allow their animals. One of the other benefits of this is that you can charge a higher amount for the rental, and most pet owners, as long as you are reasonable, will pay.
What Are the Benefits of Making Your Guests Happy?
First, as a business owner, it should always be your goal to make sure the guests are happy. You want them to be ecstatic about their vacation, and you want them to remember the good times they had. This will often prompt them to leave good feedback and reviews of the property, which can help you to get even more guests. In addition, when they have a great time, there is a much better chance that they will come back to your property for their next vacation.
When the customers are happy, it often means more profit for you, and that's the reason you got into this business in the first place. Now that you have a few more ideas of the types of things you could do for your property, it should be easier to get your home into shape and to please your guests.