Top Tips for Outer Banks Property Descriptions That Work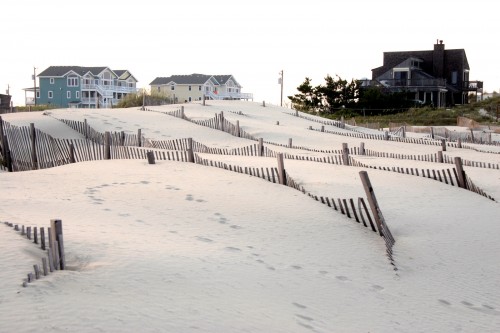 One of the best things to have when you are trying to rent out your vacation rental property is a high-quality description. You can learn a lot about writing good property descriptions from looking at real estate sites where people are selling their homes. You will use many of the same techniques, but you will steer the overall description toward those who are looking to rent a vacation property on the Outer Banks.
Many people have a great property, but they are terrible when it comes to writing descriptions that work well to convince people to rent that property.
The following are some simple and effective tips that can help you.
Be Descriptive
It is important to be descriptive when you are writing your descriptions. After all, it's right there in the word descriptions! You want to put the potential renter in the vacation property mentally. When they read the description, they should be able to imagine themselves and their family enjoying everything that your property offers.
Something else that you might want to consider doing is mentioning not only the features of the property but also the great benefits of the location. For example, you might be close to the beach. That's definitely a plus. Perhaps you are close to some of the attractions on the Outer Banks, or some of the best restaurants. This could also be nice to add. It shows people more of what they are getting when they choose to rent your vacation property.
Even though you want to have wonderful descriptions, you do not want to greet the visitor who comes to read the listing with a wall of text. Make sure you break up the paragraphs and that you try to keep everything as short as possible. Be descriptive, list the main features and benefits of the property, use bullet points as described below, and finish off the description.
Use Bullet Points
One of the things you can do to make your description read much easier and to make it easier to write is to use bullet points. You will use bullet points for any of the major things that you want to highlight regarding your property.
Even if you have mentioned them elsewhere in the text, you can put them in the bullet points, as well. For example, in a description, you might talk about just how nice it is to come back to the property after a long day and to sink into the hot tub. That is nice and descriptive.
However, if someone is merely skimming the description to see what you offer, putting the fact that you have a hot tub in the bullet points, as well, ensures they will see it.
Do Not Write in All Caps
There are many out there who, for one reason or another, believe that everything they read on the Internet needs to be in capital letters. Perhaps they hit the caps lock key on their keyboard by mistake once and couldn't figure out how to turn it off. Regardless of the reason, you don't want to be one of those people who puts everything in caps.
It is not going to get somebody's attention more quickly, and it might actually turn them off instead. Many will just skip over the listing entirely.
Check for Typos
This should be one of the final things that you do, and it should go without saying. However, given the number of descriptions online that have some egregious misspellings and similar errors in them, it needs to be said. Sure, there is always the chance for a spelling error or grammar error to be included in a description or article online. It happens. However, you want to do your best to limit this problem. Therefore, before you put up the listing, you will want to read for typos. It is also a good idea to have a second person check for typos as well. Of course, you want to make sure that this second person knows how to spell!
Of course, you want to make sure that this second person knows how to spell!
Pictures and Video
The written description of your property is important to get right, of course. However, you also have to think about the images that you provide for the property. It's been said a million times before, but a picture is worth a thousand words. If you have some great pictures of your property that highlight all of the wonderful things that it offers, it can really help to make that property more appealing to renters. You should have photos of all the main rooms of the house, the front, and the back, and any other features that you find impressive and that you know others will, as well. For example, if you have some wonderful views from the backyard or from one of the bedrooms, take a photo of it.
You can also do a video tour of the home. This will give the potential renters a walk-through of the property. However, you don't have to limit yourself there. You might also want to add some video of all of the things there are to see and do in the Outer Banks. Again, this will give the potential renters a much better look at all of the things they can expect when they come to your property. The photos and video can be major selling points.
However, you really do need to make sure they are professional quality.
Remember the Call to Action
One of the things that many people forget when they are writing a description is that they need to have a good call to action at the end. This is relatively simple to do. At the bottom of the description, simply tell people what they need to do to get in touch with you and to book the property.
Keep the call to action short and sweet, and as long as you have a great description with great photos and video, you can increase your chance of renting your property.