Could Coupons Help You Get Repeat Bookings for Your Outer Banks Rental Property?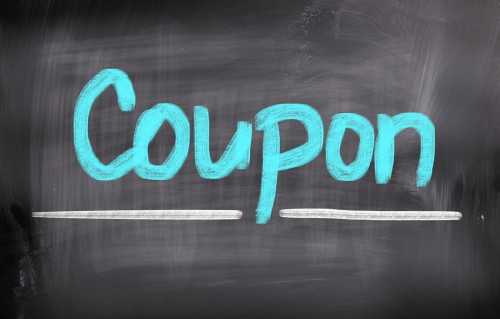 One of the best ways to make your rental in the Outer Banks more appealing, especially to guests who have stayed with you previously, is by utilizing coupons as a part of your marketing strategy. In addition to helping with repeat bookings, it is possible to use coupons to get new guests to come to your property, as well. Using coupons can also help you to fill up your bookings during slow seasons. We will discuss how to use coupons in this article, so you can start using them for your own rental properties today. It could really help to provide your business with the boost it needs.
Why Do People Love Coupons?
Coupons are effective because people like to save money. Most retailers and service businesses will utilize coupons in some capacity. People have come to expect coupons for many types of businesses, but they do not always realize that it is possible to get a coupon for the place they stay while on vacation. This is particularly true when it comes to staying at a vacation condominium or house. You can provide customers with that added benefit of savings with a coupon, and it can help to increase the chance of getting a booking.
Since people will see that they are saving money by staying with you, thanks to the coupon, they can spend that money elsewhere on their vacation. They are getting more value out of their vacation, and that's what most people are really looking for when they book a getaway whether they are staying in the Outer Banks or anywhere else for that matter.
What Types of Coupons Could You Offer?
You can create many types of coupons to use for your property, and you may want to have several options that you can choose from based on the situation to the customers to whom you are trying to market. Some of the most common types of coupons are those that offer a percentage discount, those with fixed dollar discounts, and those that provide the customer with free items. Let's look at just how these will work when it comes to providing coupons for vacation rentals.
For a percentage discount coupon, you could provide a percentage off the total of the visitor's stay, or off certain nights. For example, if they stay more than four nights, each night after the fourth could be 25% off. Perhaps 15% off a stay of five nights would work for your needs. You could work out the details and the percentages to suit your needs so you are still making money while providing your customers with an enticing discount.
Another option that you can consider it to use a fixed dollar account. With your rental property in the Outer Banks, you might want to offer $100 off a stay of five nights or more, for example. Again, you can work out what amount you could take off and still make money on the visit.
Getting something free for using a coupon is another option that some sellers utilize. While this is not as common when it comes to rentals as it is with other types of services and products. However, you could still try it. For example, you might provide a coupon that will give the visitors a gift card to a restaurant in the area when they stay for more than five nights. Try to find items that will help to enhance the vacation in some way, so there will be more of an incentive for those who are going on vacation.
What Are the Limitations of the Coupon?
You must also think about the limitations that you will apply to the coupon when you are creating it. This helps to provide the "guidelines" to the coupon. A time limitation is a very common type of limitation. Putting an expiration date on a coupon can make people realize that they need to act within a certain timeframe if they want to take advantage of the discount. For example, you might want to have a coupon that is only available during a certain month of the year.
Another type of limitation that you can place on the coupon would be a minimum purchase discount. A visitor would need to book a stay of at least five days, for example, before the coupon would go into effect and they would get the discount.
Other types of limitations you will often find imposed on coupons include limited quantity and members only. A limited quantity coupon for a rental property in the Outer Banks might be something along the lines of "20% off five-night stay for the first five people to respond". The members only coupon really doesn't apply in most circumstances.
However, if you would like, you could start a member's club with coupons and other benefits. Those who do can provide special coupons just to those members, which can help you to get some return visitors to your property. You could also offer some other benefits to membership, and it could be something you want to consider.
Of course, you do not have to use these limitations if you do not want, or if you do not find them useful. Develop a coupon system that will work best for your needs and your customers.
Getting Repeat Guests and Bringing in the New Guests All Year
As you can see, when you start to use coupons for your rental property in the Outer Banks, you have the potential to vastly increase the number of new guests, and to entice your previous guests to come back.
Coupons are just one of the ways that you can increase the number of guests that you have. Keep your property in great shape, have great listings on the right sites, and make sure you are catering to the types of things that your customers will want for their vacation in the Outer Banks.