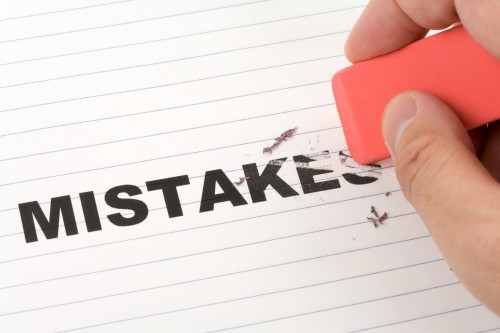 Don't Make These Mistakes as a Rental Owner
You want to make the most out of your vacation rental property on the Outer Banks. You want to have constant bookings, so you can make a profit. You want to have happy guests, and you want to have solid bookings for the property. Of course, these things do not happen automatically. They are going to require work on your part, and if you are new to owning a vacation rental, there is always the chance that you could be making a mistake, or several, without realizing it. If you make these mistakes you could be headed for failure.
Fortunately, that does not have to be how things pan out for you. In this article, we will be examining some of the biggest mistakes made by vacation rental owners so you can learn from those mistakes and not make them yourself.
Not Treating Your Rental Like a Business
One of the biggest mistakes that people make is that they treat their vacation rental property in the Outer Banks as if it were a hobby rather than a business. Those who have other full-time jobs often make this mistake. However, it could be a big problem!
This is a business, and you are now working in the hospitality industry. This means you need to make sure you are on top of everything associated with the business, such as the marketing, taking care of your customers, and making sure that everything is in good working order in the property. You are the owner and operator, and if you slack off, it is only going to cause more issues for you.
If you would like to have more of a hands-off approach, it is possible. However, you will need to hand over the day-to-day responsibilities to someone who can take care of them. This means working with a property management company. If you go this route, be sure to find a company that can provide you and your customers with stellar service.
Not Responding to Customers Quickly
When people look at your property through the online ads and show an interest, you need to start nurturing that relationship. If they send an email with questions about the property or about renting, you want to get back to them as quickly as possible. Never wait for longer than 24 hours to get back to them. The sooner the better.
After all, these people are not going to wait around forever to book your property no matter how great it might seem. They want to get their answers and book their vacation. If you take a long time responding, they are simply going to go to another property.
You know there are plenty of vacation rentals on the Outer Banks, so they certainly have plenty of competitors from which they can choose.
Not Making Your Property a Standout
Another one of the mistakes that many people make is having a mediocre property and thinking it will still get them plenty of bookings. Sure, there are those out there who are only looking for a place to stay, and there may be times when you are the only place that's left.
You don't want to be someone's last resort, though. You want to have a property that is really something special and that stands out from the others in the area.
Having a property that you care for and that has plenty of excellent features and amenities is important. This will make the property easier for you to market, and it will help to make the place more enticing for all those prospective renters out there.
If you have a yard, a grill, a hot tub, or anything else that can add to the features you offer, it will give you an advantage.
A Poor Listing
Of course, even if you have a great property, if you have a terrible listing, it will never be rented. You will want to take the time to make sure that you have a great listing that truly showcases everything your rental property on the Outer Banks can offer. It should add some personality to your property, as well, to help it stand out.
In addition to the written listing, make sure you also have high-quality photos and videos.
These can go a long way in convincing people to rent from you.
Improper Pricing
How much are you charging for your rental property? You can't come up with a number out of thin air. You need to make sure you are charging an amount that people are willing to pay, that is competitive, and that still allows you to make a profit. Look at what other comparable properties are charging on the Outer Banks.
The key is to make sure you are looking at comparable properties.
You will not be able to get the same amount for a small one-bedroom condo as someone who is offering a full house for rent with a pool and hot tub, for example.
Not Handling Customer Problems Quickly and Efficiently
If you have any issues with your customers, it is important to take care of them right away. When they have questions or complaints about the property, you need to respond and deal with them, while trying to remember that the customer is always right – even when they are not right.
This does not mean you need to take abuse from the customers, but it does mean that you will want to err on the side of the customers. If they have serious problems, such as plumbing issues, consider giving them a discount, or a refund, for example. You want them to be as happy as they can be so they leave positive reviews for you, which can help you to get more clients.
Now that you have a better understanding of the mistakes that plague so many new vacation rental owners, you will have a better shot of avoiding those mistakes. This can help to put you on the path to operating a successful rental property.