What Do You Need to Have to Make Your Vacation Property Rental a Success?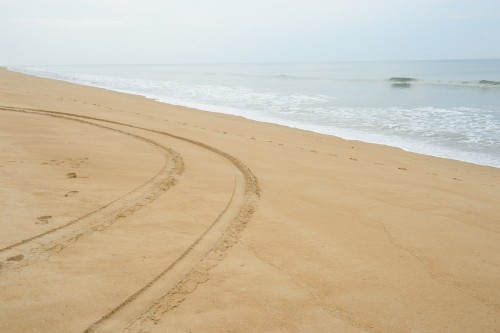 You want to have success with your vacation property rental in the Outer Banks. You love the idea of making money from the real estate you own, and you know that the Outer Banks is a very popular vacation destination. It stands to reason that it would be a good idea to own a vacation rental here. However, if you are new to renting out real estate as a property owner, you might be wondering just what you need to do if you hope to have a successful rental property. Fortunately, it really is not as difficult as you might think, and the following can help make sure you are on the right path.
Have a Great Property
If you do not have a great property, it is not going to be possible to get a lot of renters. You want to make sure you have a property that others would like to rent for one reason or another. It could be due to the location, for example. This can also be due to certain amenities and features that you provide.
Please keep in mind that there are basic features that are considered essential by most renters today. This includes decent furniture, bedding, dishes, cooking utensils, towels and linens, wireless Internet, and cable television. Providing above and beyond the basics can help to make your property truly stand out, and it is one of the best ways to increase your chance of success and overcoming what the competitors offer.
Have a Pricing Strategy
One of the other things you need to think about when you are trying to create a property that is competitive is the price you will charge for the rent. This is not a number you can pull out of thin air. It's not just a number that you want to charge either.
It needs to be a price that is competitive for the area when it comes to comparable properties. To determine the best rent, you will want to look at other vacation rental properties in the Outer Banks that are similar to what you have to offer. If you have a one-bedroom condominium, compare it with other one-bedroom condominium vacation rentals. If you have a three-bedroom single-family home, check out the vacation rental prices of single-family three-bedroom homes.
When it comes to pricing, you have to think about features you offer that can help make you different from other properties. For example, if you have a pool in the backyard, it can help you to get a higher rental price. It is possible to keep your prices a bit lower than the competition, as well. This could help you to get more bookings. Just keep in mind that you do not want to undercut the competitors too much. After all, you still want to make decent money on the rental.
Have Help on the Property
If you are not in the Outer Banks area, you will likely need to have some help on the property. This will include having a cleaning service that can come in after each of the guests has left, in order to clean and get ready for the next people who arrive. It may also mean you need a landscaping crew to take care of the front yard and backyard. You might also want to hire somebody who can take care of maintenance when it is necessary. Even if you do live in the area, it is often much easier to have other people take care of this than to do it all on your own. Something you might want to consider doing is working with a property management company. These companies can take away a lot of the hard work that you would normally have to do on your own. Of course, the trade-off is that you have to pay those companies, naturally!
Have a Marketing Strategy
Just because you have a great property, it does not mean the bookings will come automatically. You need to have a method of marketing that helps you reach as many people as possible. In addition to putting up your listing on various vacation rental sites, you will also want to become active on social media and perhaps even start your own website and blog dedicated to the property or properties you own. This way, you can start to build a reputation as someone to trust and someone with good property.
Part of your marketing strategy should be trying to get reviews. You can actively ask your guests to provide reviews for you. When people are looking for a place to stay in the Outer Banks, and elsewhere, they often check reviews to see what other customers have to say. Good reviews are huge for marketing.
Have Perseverance
Getting started in the vacation property business is not overly difficult. However, success does not always happen overnight. Often, it takes time to build a good reputation, to get some good reviews, and get traction. Therefore, one of the best traits to have if you're going to get into this field is perseverance. When you combine perseverance with the tips and tricks mentioned on this site, you can increase your chance of getting all of the bookings that you want and need.
Have the Ability to Change and Adapt
Another great trait to have is the ability to adapt to new situations and changing technology. Always keep an eye out for new ways to market and to get reviews for your property. Be willing to change up your marketing plan if needed. Be willing to make changes wherever it might be necessary, and you can increase your chance of success.
Now that you have a better idea of what you need in order to improve the chance of success for your rental property, you can get started with a lot more confidence. As you can see, with the right strategies in place and the right help, getting into this business and being successful is quite a bit easier than you might have initially thought.