Turn Your Property into a Vacation Rental in the Outer Banks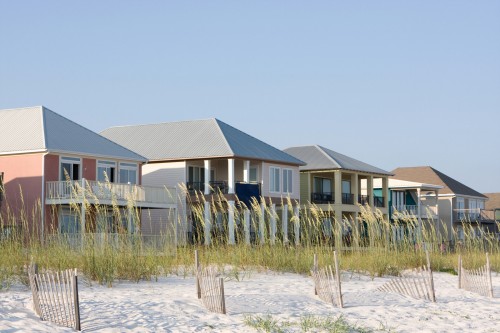 Over the past few years, it has become much easier to get into the vacation rental business. If you would like to turn your home in the Outer Banks into a vacation rental, you can do it with fewer obstructions than ever before. In addition, it is easier than ever to market your home as a vacation property thanks to the range of sites on the web that allow you to put up your listing. This gives you the potential to have plenty of bookings to make a nice profit on your property.
Of course, you do want to understand the basics of getting started in this field before you jump in with both feet. Let's look at what you need to do if you want to get started in this field.
Is Your Home Right for a Vacation Rental?
Is your property really a good choice to become a vacation rental home? First, look for other vacation rentals in the area. In the Outer Banks, there is a good chance that you will find quite a few, as this is a very popular spot for vacationers.
However, the location is only part of what you will need to consider. You also have to think about the property itself. Does it have the elements needed to make for a good vacation rental, or would you have to make some changes and additions? Would you be capable of making those changes if needed? For example, are you willing to add cable and Internet if it isn't already installed? Are you willing to decorate and furnish the property to make it more appealing to vacation renters? These are the sorts of things that people looking for vacation rentals want from their property at a minimum.
If you can go above and beyond, such as having a pool or a hot tub, then this could help your property to attract even more people who are interested in renting it out.
Do You Have the Time?
Another one of the important questions you will need to ask yourself when you are considering starting a vacation rental property is whether you actually have the time needed to run it or not. Will you be able to take care of the marketing? Will you be capable of dealing with maintenance issues, handling the bookings, and all of the other things that come along with running the property?
Even if you answer know to one or more of these things, that does not preclude you from having a vacation rental property in the Outer Banks. All you need to do is determine what you can do, and then get help for the rest.
You can hire professional cleaners to clean up the place after each of your guests have left and before the new ones arrive. You can have landscaping help to keep the place looking fantastic. If you are really strapped for time, or you simply do not want to go through the hassle of taking care of the property – but you still want to make a profit – you can always consider hiring a property management company.
Get the Right Insurance
You will want to speak with your insurance company about getting a policy that will cover your rental property. Let them know the type of rental situation you plan to run, and see what types of options they have available to you. It might be a good idea to speak with a few insurance companies to check on the prices and options available from each of them.
Get the Home Ready to Rent
Before you can rent out the property, you will want to make sure it is in good condition and ready to take on renters. This requires more than just a good cleaning and some landscaping. You want to make sure it is a safe property. Make sure that the railings on any stairways are in good condition, for example. You will want to have smoke detectors, carbon monoxide detectors, and fire extinguishers. Make sure that the plumbing is in good working word, along with the electricity. Check the locks on all of the windows and doors, as well.
Décor and Furnishings
We've already mentioned that you will need to have furnishings and basic amenities available for your guests. This can include things such as linens, towels, and some basic cleaning supplies, for example. You also need to think about the décor for the home, including the type and style of furnishings you will have. If you already have decent furniture in the home, then you might not need to change anything.
However, you may want to go through and give the place more of a boutique vibe, or even a vacation vibe. You can check out some images from vacation spots and boutique hotels to give you some ideas. You want the place to look nice and inviting, but you do not have to break the bank making that happen.
The Little Touches
You can do some other things that will help to set your property apart from the others out there. This includes providing a gift basket for your guests to enjoy upon arrival at your property, or providing some coupons and a guidebook on all of the things there are to do in the area. Think about some of the things that you would have liked the last time you went on vacation, or some of the things the hotel did for you. What can you emulate to make your guests feel at home when they visit?
Once you have a property that is warm, inviting, and ready to receive guests, the only thing you have to do is market and start getting bookings for your property. Of course, there is a bit more to it than that, but these are the basics. So, do you think starting up in the vacation rental business is something you want to pursue?